With Autumn officially in full swing, it's finally time to nail your transitional beauty routine. Which, to our delight, means indulging in some new beauty must-haves for the colder season. From signature scents, to winter-proof haircare, discover our selection of fresh products to get excited about this October.
Kérastase Specifique
The brand that offers a solution to every hair type and concern, Kérastase's latest launch is designed for oily and dry hair. The full routine range helps to regulate the production of sebum on the scalp to leave it feeling comfortable and balanced, whilst B6 and Glycerine help to rehydrate dry locks from root to tip.
Including ingredients such as a Kaolin Clay and Probiotics, the range utilises the most effective formulas for fast results, leaving the hair looking healthier and shinier after use.
Cover imperfections and brighten the under eyes with this mineral rich Concealer that lasts up to 24 hours. The comfortable, breathable formula contains Waterlily, Moringa Extract, Glycerin and Rose that nourish and hydrate the skin and help the concealer blend in to your base seamlessly.
Available in 15 different shades to perfectly match your Idole Foundation, the Concealer is easy to apply with a precision tip that glides softly onto the skin.
With a sudden temperature drop, comes a shift in the way you care for your hair. It's a well-known fact that your locks need a little extra TLC during the colder seasons, and every great haircare routine begins with a nourishing shampoo and conditioner.
With three new formulas designed to suit your personal hair type, Hairburst's new shampoo and conditioner range provides tailor-made solutions for your needs. Whether your tresses are curly and coarse, dry and damaged, or you suffer from an oily scalp, these souped-up hair pairs promise to give your locks the care they need.
Infused with three new scents including cherry and almond, pineapple and coconut, and fig and vanilla, these bespoke formulas are a sweet treat designed to care for your hair from root-to-tip.
With shopping consciously being a top priority for many this season, weDo are shaking up the haircare industry. Say goodbye to excessive packaging and hello to sustainable haircare solutions that are great for your locks, and for the planet.
Ideal for fine, to normal hair types, weDo's professional Light and Soft Shampoo Bar is made with 99.8% biodegradable, natural-origin ingredients. Enriched with organic olive oil and green clay which help to effortlessly condition and purify, this little puck-shaped product packs a punch. What's more, with the bar promising to last up to 80 washes, you'll get just as much nourishment as you do from traditional shampoo bottles.
Ready to go green with your haircare routine?
Perhaps the most exciting thing about the seasons changing, is having the chance to switch up your signature scent. This autumn, we're swapping out citrussy notes for spicy, seductive florals with this Serge Lutens fragrance.
Created as a homage to a woman's strength, this fiery fragrance marries fresh notes of rose, with a piquant touch of pepper to produce a vibrant red, seductive blend. Perfect for rose lovers, this unisex scent is the perfect partner for party season.
A radiant glow isn't just for summer, and with this ICONIC London gift set, you can keep a touch of luminosity at your fingertips all year round.
Featuring a prep and set glow mist with light-reflecting particles, and a liquid illuminator offering a sweep of pigmented shimmer, you can perfect your glowy-goddess look with ease. Top off with the pastel pink sheer blush and dramatic volumising mascara to take your autumnal glam from day to night.
We're adopting the 'less is more' approach to makeup this season, and with this quartet of glow-givers, you have everything you need to enhance your natural beauty.
Make your washes last longer with the new Perfect Hair Day (PhD) Advanced Clean Dry Shampoo. Developing on their bestselling original formula, the Advanced Dry Shampoo absorbs excess oil, sweat and odour to leave your hair feeling fresher and giving that just washed look.
The formula helps to nourish the hair and leaves it not only looking clean, but shinier and full of body.
When the colder seasons come around, there's nothing quite like indulging in some sugar and spice and all things nice, and this doesn't need to stop at your beauty routine.
Featuring 18 cinnamon-inspired shades, this Limited Edition Palette from Too Faced is the perfect makeup pick-me-up for the incoming party season. Choose from warm, uplifiting colourways, vibrant satin shimmers and luxurious matte pigments, all wrapped up in a scent that is sweet as can be.
The skin is our biggest organ, so it's important to take care of it, especially in the colder weather. With a souped-up range of vitamin and mineral enriched products, Eurosport provides cutting-edge complexion and bodycare solutions to keep your skin in top condition.
From cooling formulas designed to provide instant muscle relief, to multi-tasking moisturisers that support cell-growth, this high-performance, biodegradeable range keeps active bodies protected and conditioned, even when pushing them to the limit.
Transform troubled tresses with this exclusive Bond Builder Restructuring Treatment by Philip Kingsley. The pre-shampoo treatment helps to strengthen and protect your strands, delivering long-lasting moisture and nourishment with a blend of pro-vitamins, B5 and Panthenol.
The treatment is suitable for all hair types and can be used to either fix existing damage or shield healthy hair from future damage from heat, chemicals and breakage.
Shop more new in on LOOKFANTASTIC.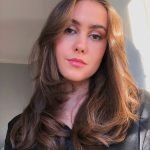 As someone with an affinity for all things beauty, discovering fantastic new products is my not-so-secret obsession. Over the years I've tried and tested a mountains worth of creams, serums and cleansers, finding some of my favourite 'holy-grail' products along the way. However, I'm always on the lookout for more ways to nourish my hair, perfect my dewy base, or enhance my skincare routine. Working as a beauty blogger for over 3 years, I've been lucky enough to collaborate personally with lots of amazing beauty brands including Christian Dior, The Body Shop and Dermalogica. I've used the Dermalogica special cleansing gel religiously since I first got it and their products are some of my ultimate skincare faves. When it comes to cosmetics, NARS Sheer Glow foundation is definitely my go-to - I live for a light, glowy base!