With the Great British Bake Off getting us in the mood for some baking, we've paired up with the team over at Myprotein to share 5 healthier recipes to satisfy our sweet tooth.
5 Healthy Cake Recipes
From healthy fats to alternative flours and protein-rich ingredients, these are some of the healthier baking recipes from the Myprotein team. Ready, set, bake!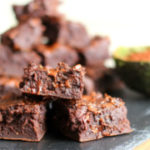 1.
Healthy Protein Brownies
A soft and squidgy brownie always feels like the most decadent of sweet treats but these ones are that little bit healthier thanks to an unexpected ingredient. Instead of using lots of butter, these use a base of Avocado to make them extra rich and creamy. Trust us, they're fab! The recipe:
Protein Avocado Brownies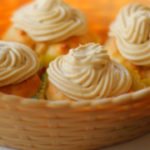 2.
Salted Caramel Protein Cupcakes
Who can resist salted caramel? It is one of our favourites and this recipe manages to pack a protein punch so that just one really is enough. Whip up a batch before you sit down to watch the show and enjoy!
The recipe:
Salted Caramel Protein Cupcakes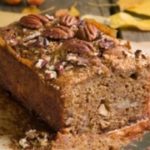 3.
Buckwheat Banana Bread
Who can resist an amazing batch of banana break? It is the perfect thing to make on a lazy weekend. This recipe uses applesauce and yoghurt instead of butter and swaps out ordinary flour for Buckwheat flour. It gives a nutty flavour and can even help to lower Cholesterol.
The recipe:
Buckwheat Banana Bread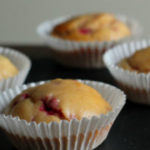 4.
Low Sugar Raspberry and Lemon Cupcakes
Lemon and Raspberry is such a good flavour combination and this clever recipe is low in sugar so you don't need to worry too much if you reach for a second one! Using fibre-rich Kamut flour and coconut oil, it is packed with good nutrients and fats. Try it out for yourself.
The recipe:
Raspberry and Lemon Protein Cupcakes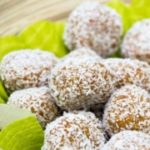 5.
Apple Cookie Dough Bites
If you like the idea of baking but aren't so keen on all the pots, pans and ovens, then this is the recipe for you. With apple, peanut butter and coconut flour, these protein-packed balls taste totally delicious and you just need to mix everything together!
The recipe:
Raw Apple Cookie Dough Bites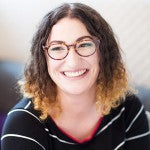 Major fan of scented candles, Make Up brushes and Highlighter. I'm always on the hunt for those Holy Grail products and my dressing table is covered in more beauty products than I like to admit. As an adopted Northerner originally from Brighton, I spend most my days wondering what all this rain is about. My hair isn't grateful for the move. Currently loving:
NIOD Photography Fluid